Paper receipts are the future.
Paper receipts offer a secure, professional, and sustainable means to evidence transactions. Today's world is increasingly insecure, but you better believe that paper receipts help keep you safe.
Paper receipts benefit consumers and companies every single day—and they aren't going away any time soon.
You can't hack a paper receipt.
Secure Records. Tangible Protection.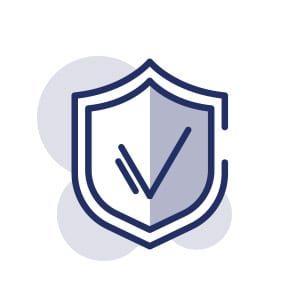 The Secure Choice
Paper receipts protect consumer privacy. After all, you can't hack a paper receipt. Our industry's product offers a safe, reliable and tangible way for consumers to keep track of their transactions—with little fear of hacking, invasion of privacy, and spamming that may occur with e-receipts. Paper receipts offer certainty and tangible protection and consumers aren't required to provide personal information as is required for digital receipts.
The Professional Choice
Paper receipts play a crucial function in sales transactions. Most retailers still use hard copies of transactions as important internal and external controls. Many organizations also require paper receipts for reimbursements that help to minimize fraudulent activity. Additionally, receipts are a proven marketing tool (coupons on the receipt, for example). They play a crucial role in business and the marketplace.
The Sustainable Choice
Paper receipts are made from a renewable, recyclable material. Trees are a sustainable resource, and the paper that is made from trees is the most recycled material in the United States today. According to the EPA, paper and paperboard accounted for approximately 66 percent of the municipal solid waste recycled or composted in 2017. (For reference, the closest comparable material was metals at only 9%.) Paper is a sustainable choice for retailers and consumers alike.
Dispelling Myths About Paper Receipts